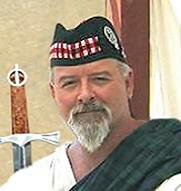 Custom handmade knives and high performance cutlery for hunters, collectors, and chefs
Michael H Mara sales@radharcknives.com
(708) 969-2424
I have spent a great deal of time sourcing some of the finest exotic hardwoods from around the world, and have an extensive variety of them in stock. The selection varies from time to time, but if you have a need for any special woods that I don't have on hand, I can custom order them fairly quickly. What led me to this was going through the usual supply places and being disappointed at the poor selection and high prices. Being a knifemaker myself, I understand the needs and desires of knifemakers in regards to top quality hardwoods. The woods I have are well aged to ambient moisture here in my shop, and many of them can also be stabilized for a slight extra charge. Minimum order for wood sales is $50, not including shipping.
The price ranges shown are for the different grades available (med ~ high). A set of scales (3/8" x 1.5" x 5") are a couple $ more than blocks (1" x 1.5" x 5"), and having a wood stabilized adds $3 per piece to the price.
To view the most recent shipments/specials and super premium woods, click here.
New, very unique item just added: Wagon Wheel Spoke Oak