Walnut Ulu @2008 Michael H. Mara
This Ulu* has a curved, convex ground, 440C blade, hardened to HRC 59, with a chisel point grind, and a hand-rubbed semi-mirror finish. The handle is curly Claro Walnut, inset with Russian Lavender, with Nickel silver sheet and black vulcanized spacers, with three mosaic pins. The Ulu is 5-3/8" wide by 4-1/8" tall. $451. SOLD
*The Ulu is an Eskimo (Inuit) design, used for butchering game, food preparation, skinning, and eating, dating anywhere from 5000 years old to much older. This highly functional design evolved over millennia, and has been found in archaeological sites, made from bone, stone, and ivory, pre-dating the Iron Age. It's quite nimble in the hand, and on a cutting board, does a fair imitation of a human-powered Cuisinart.
Below are some process photos, showing the construction details.
The side pieces of wood (scales), ready to be attached with the mosaic pins: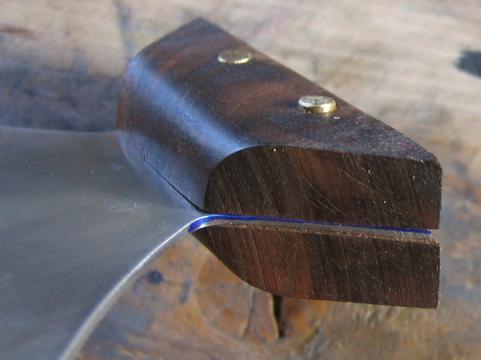 The nickel silver pins (4 total) run from the top wood, through the silver sheets and Lavender, into the bottom wood, for solid handle construction.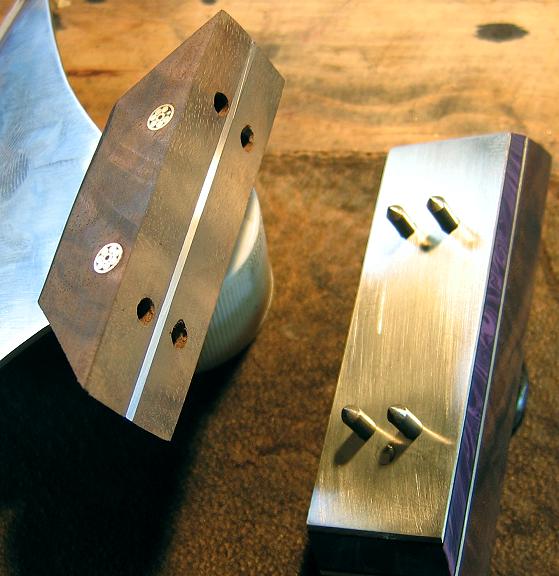 Prepared for assembly: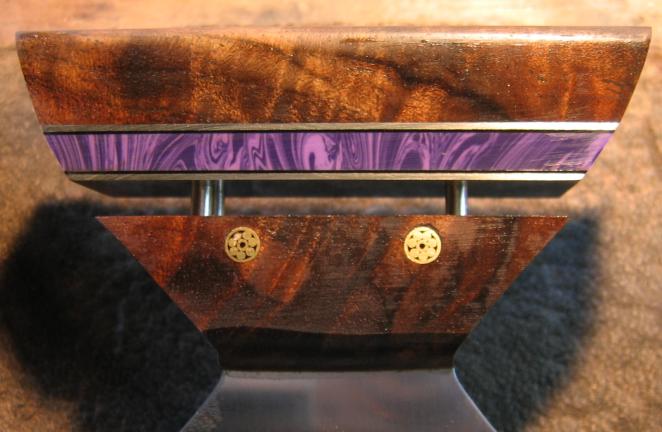 A close-up of the finished handle: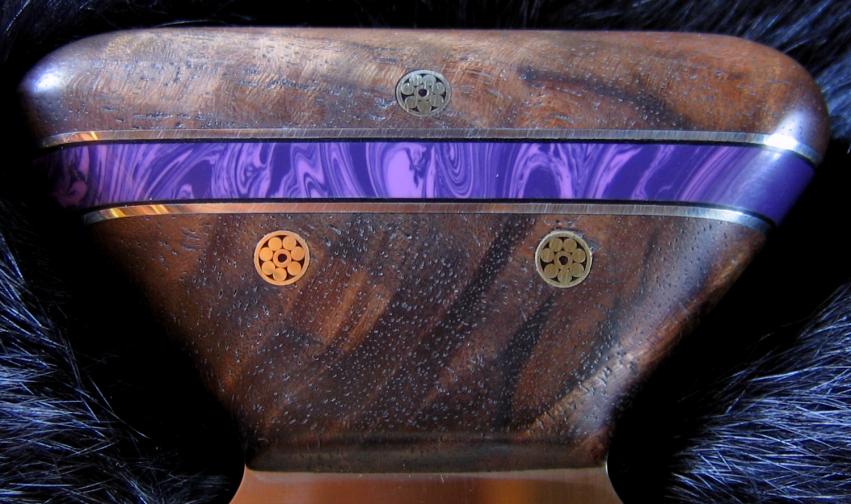 The visual effect of the separate sides and top wood construction: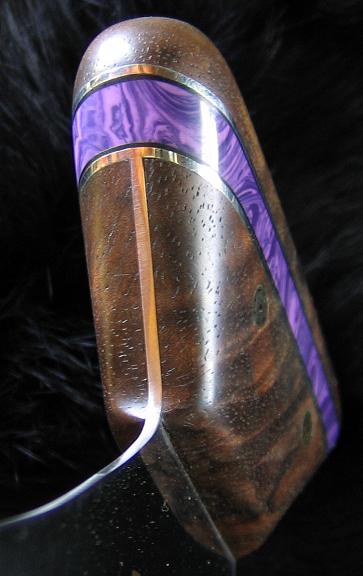 Showing the blade finish better: