The Snakewood Santoku

Custom handmade knives and high performance cutlery for hunters, collectors, and chefs

Michael H Mara sales@radharcknives.com

(708) 969-2424

Here are the knives. Some are sold, and some are currently available, as described in the captions. I can duplicate a sold knife, or work with you to create a custom piece. Lead time for custom orders is currently 6 to 8 weeks.

All my knives come with a Lifetime Guarantee. Call or email to arrange a commission or purchase.

The Snakewood Santoku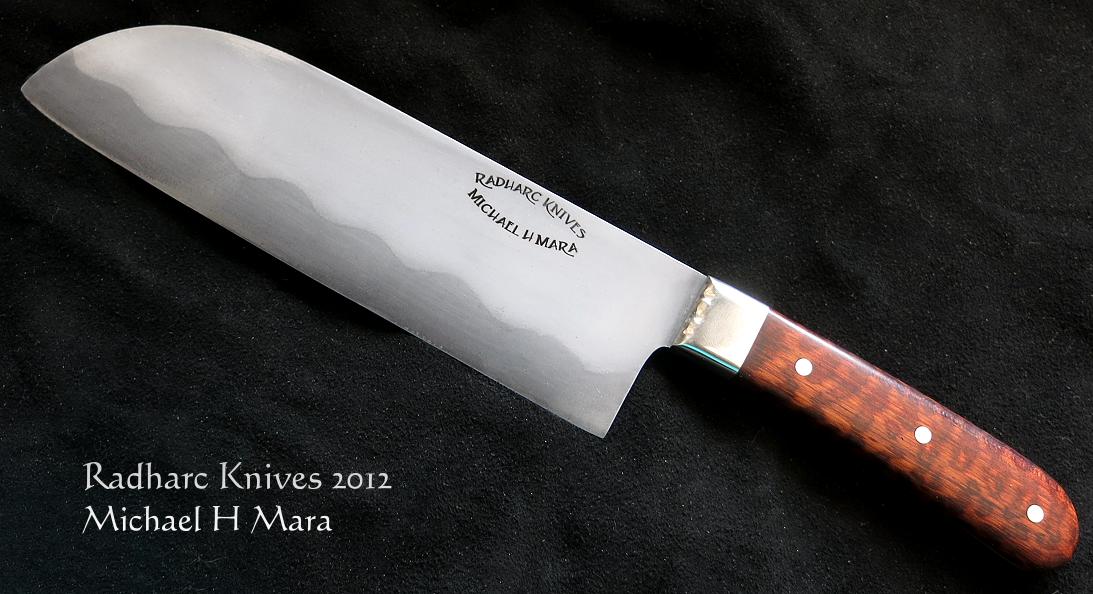 The Snakewood Santoku @2012 Michael H. Mara
This graceful general purpose Chef's knife has a 6-3/4" blade of 1/16" 1095, flat ground, differentially hardened (HRC 62 at the edge, spine dead soft) with visible hamon, 11-1/4" OAL. Nickel Silver bolsters and pins with Snakewood scales. $376 Sold.
Some process pics. Marking out the lines for the refractory clay:
The refractory clay applied: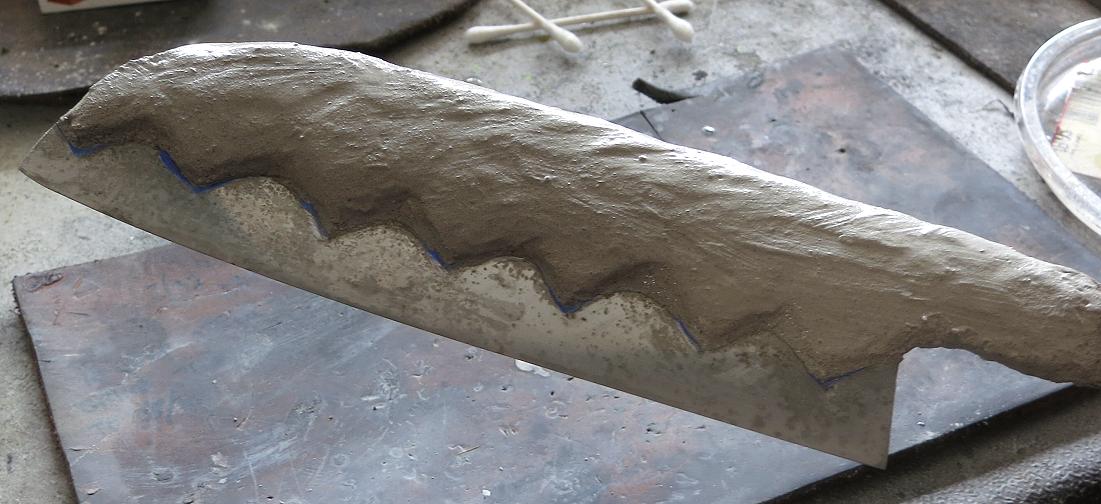 The blade hardened: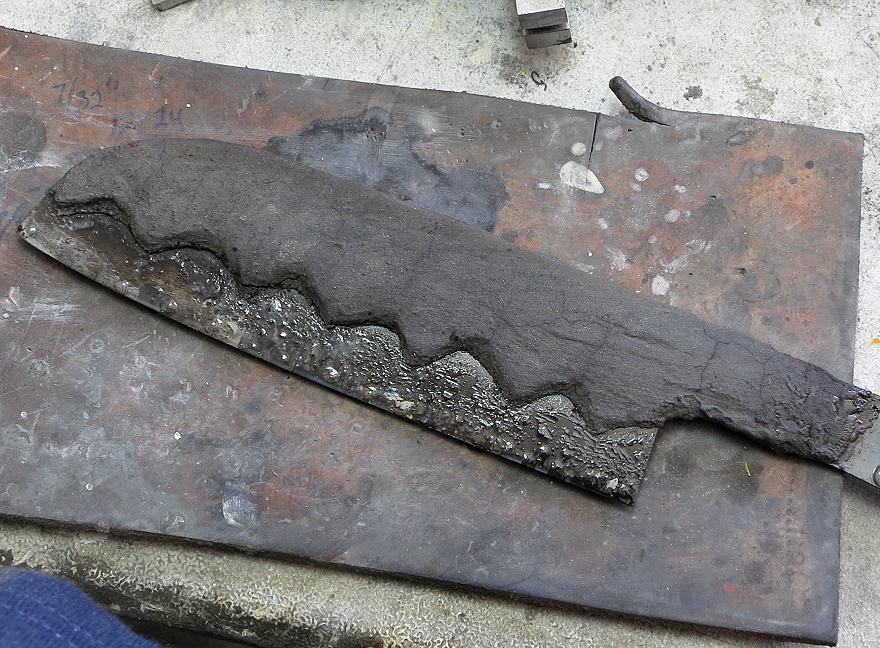 Hardened and the decarb removed. Besides achieving a very nice hamon, the blade hardened up beautifully. HRC62 at the edge, the spine dead soft.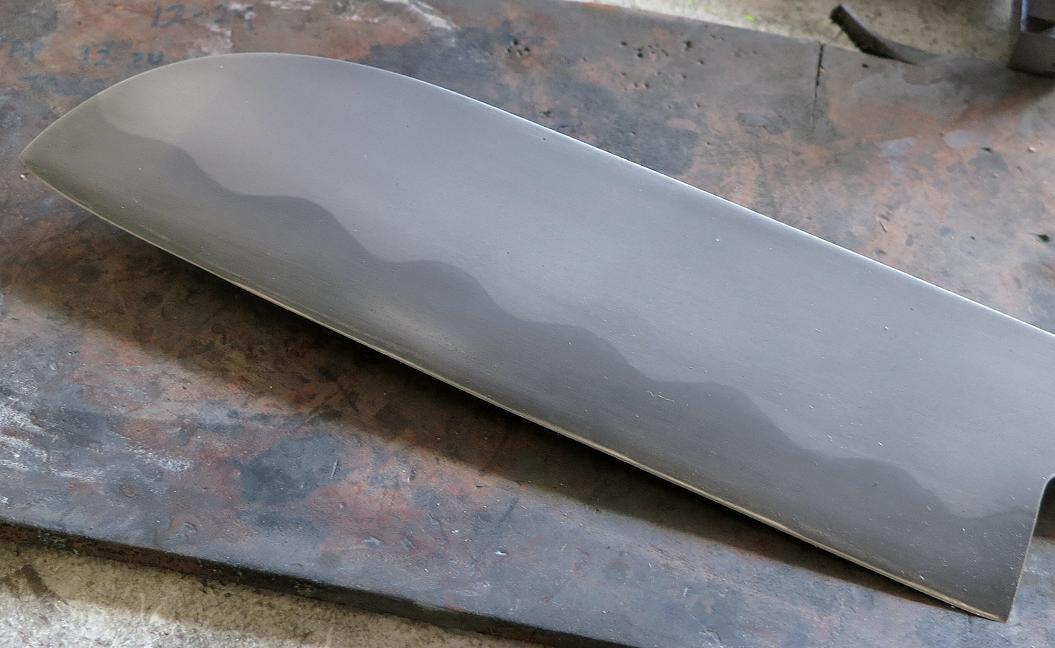 Michael H Mara sales@radharcknives.com (708) 969-2424
This site was last updated 11/16/12