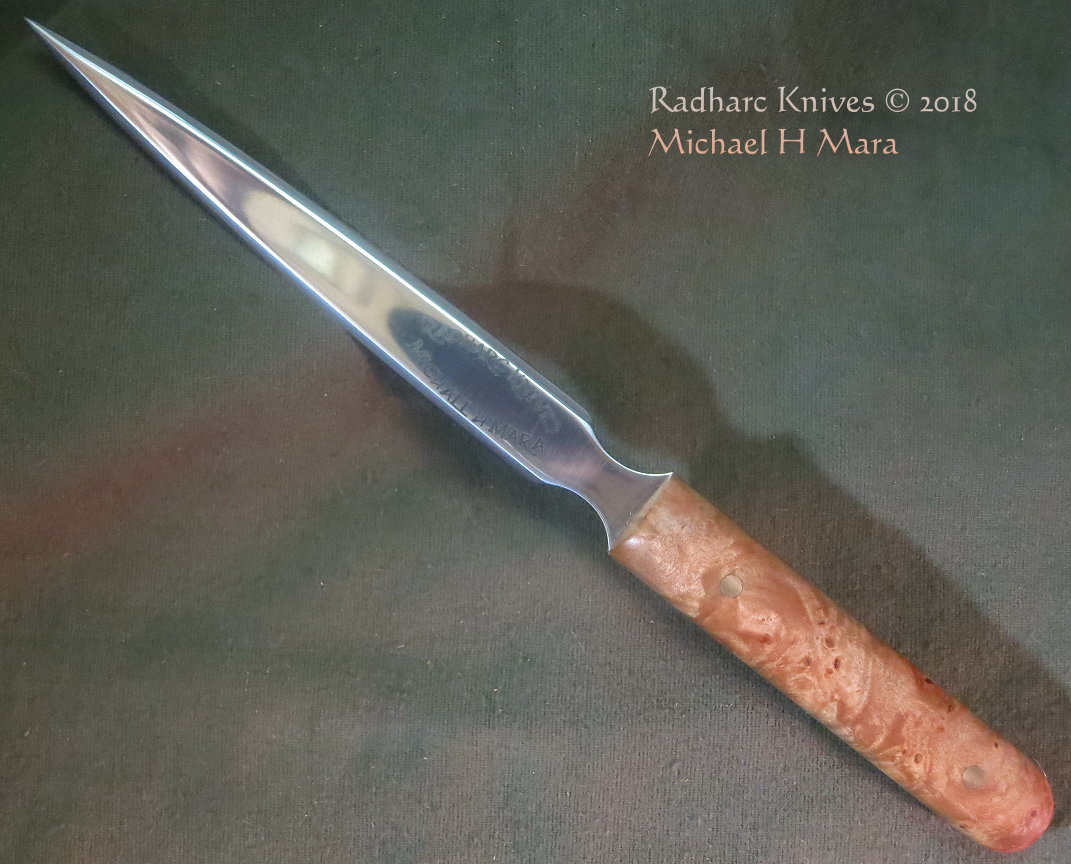 The Maple Burl Letter Opener @ 2018 Michael H. Mara
The letter opener features a 5 3/4" flat ground dagger point 440C steel blade, with angled edges on the front to open letters with grace and ease. The blade is hardened to HRC 58, with a swooping neck for a positive grip, and a hand rubbed mirror finish. The letter opener knife is 9 1/2" overall. This elegant letter opener has full tang construction, with Maple Burl scales and two brass pins. $176 Available (special promotion on now-see below)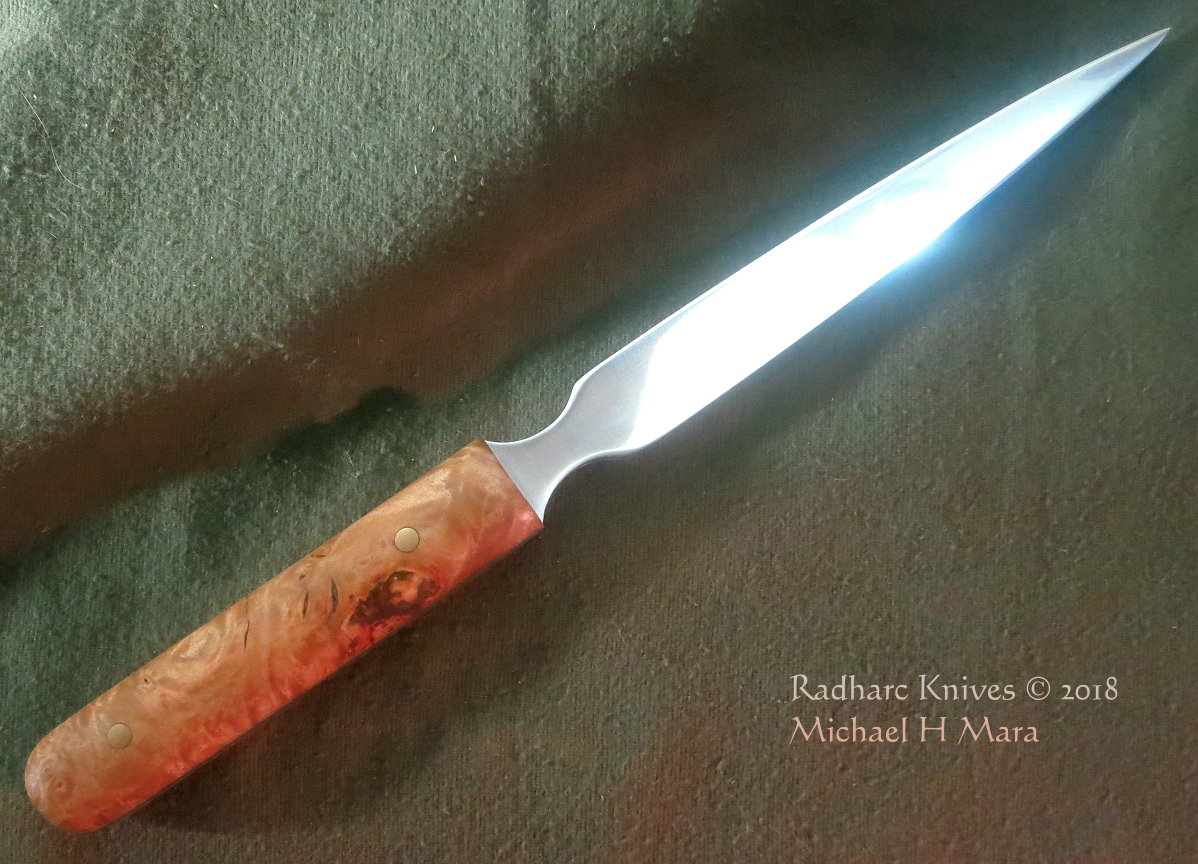 Howdy folks and welcome! We're having a special promotion for the month of May. Buy an autographed photo of Blue and Tuxie (smaller, low-res version below) for $20, to help support the little green-eyed monsters' insatiable Kitty Foods habits, and at the end of May they will select one lucky supporter to give The Maple Burl Letter Opener to, as a hearty thank you gift. Full size, high-res photos will be emailed. You can help Blue and Tux stay well fed and happy by clicking the PayPal links below. Thanks, everybody!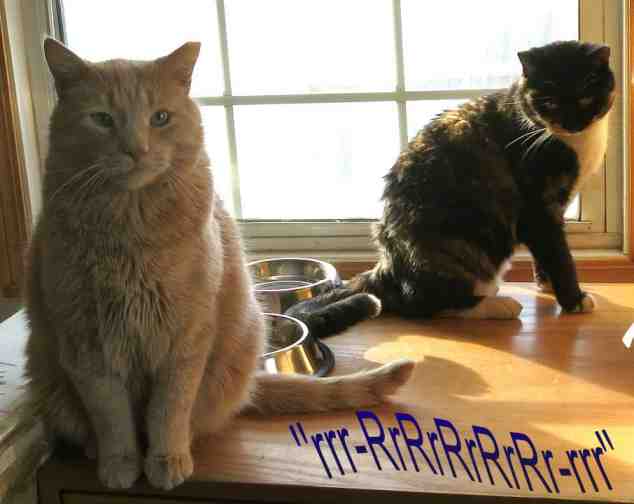 "Did some-body say kitty treats? Rrrrr..."
To purchase your very own pic(s), click on the link below. You can buy one or more. For each photo purchased, you get another chance at receiving The Maple Burl Letter Opener.