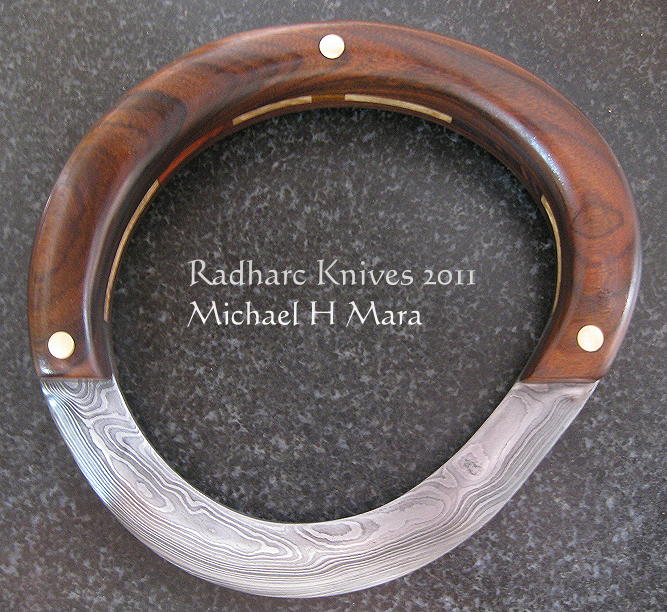 Eccentric Ulu @2011 Michael H. Mara
This ergonomic, eccentrically shaped Ulu* has a flat ground blade comprised of 64 layers of high and medium carbon random Damascus, 4-1/2" long, 5-1/2" around the blade, hardened to HRC58. Handle is Claro Walnut inlaid with Birdseye Maple, Red Narra, Osage Orange, and Rosewood, with 3 brass pins. $518 Sold
*The Ulu is an Eskimo (Inuit) design, used for butchering game, food preparation, skinning, and eating, dating anywhere from 5000 years old to much older. This highly functional design evolved over millennia, and has been found in archaeological sites, made from bone, stone, and ivory, pre-dating the Iron Age. It's quite nimble in the hand, and on a cutting board, does a fair imitation of a human-powered Cuisinart.
Some detail pics: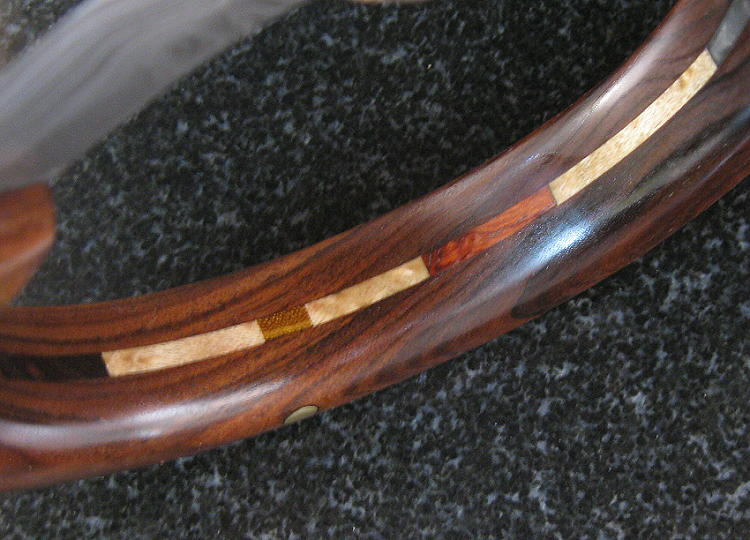 It can even be worn as a bracelet: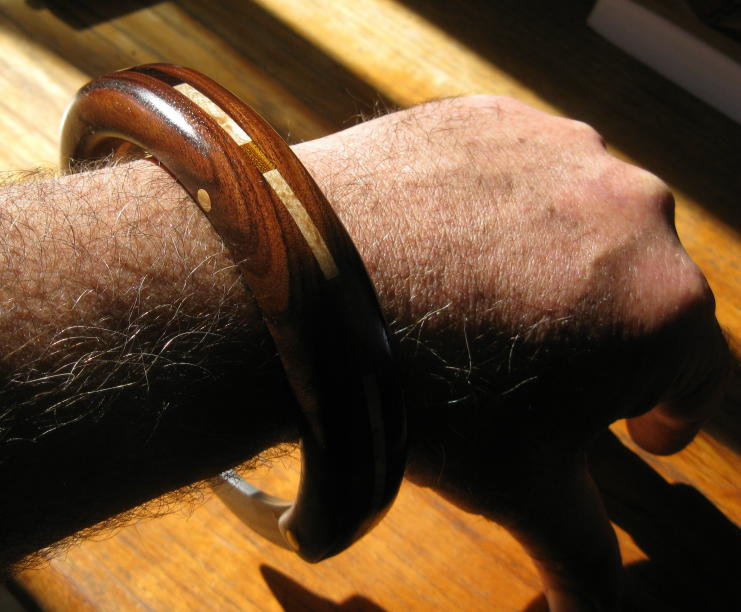 Below are some process photos, showing the construction details.