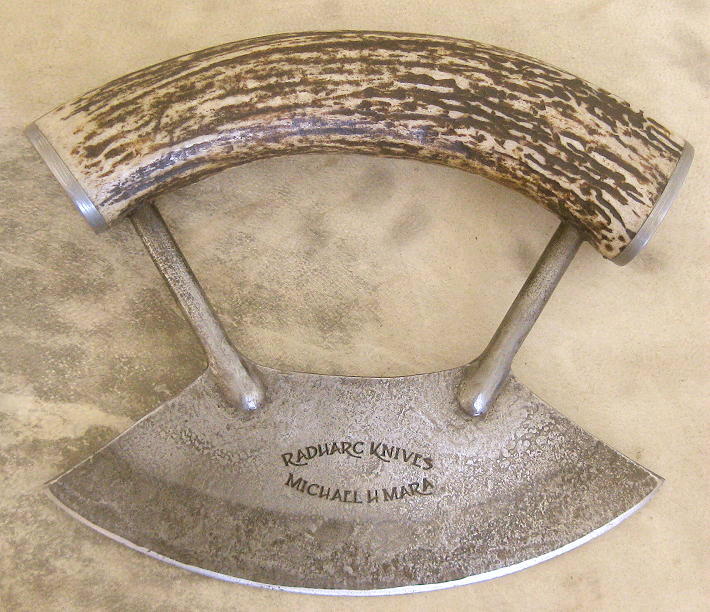 Dream Ulu @2011 Michael H. Mara
This primitive styled Ulu* has a curved, flat ground, 1/16" blade of 1095 high carbon steel, differentially hardened to HRC 62 at the edge, soft at the spine, with a visible hamon (temper line). The handle is Elk antler with Damascus end caps. The Ulu blade is 5-1/4" wide, the knife is 4-3/4" tall. $373. SOLD
The name comes from a dream I had, where I dreamt this knife. What it would look like, how I would make it, etc. The next day I got up and worked 11 hours on it, start to finish, bringing it to life. And now it can be yours. I probably won't make another one just like it, it's pretty much one of a kind.
*The Ulu is an Eskimo (Inuit) design, used for butchering game, food preparation, skinning, and eating, dating anywhere from 5000 years old to much older. This highly functional design evolved over millennia, and has been found in archaeological sites, made from bone, stone, and ivory, pre-dating the Iron Age. It's quite nimble in the hand, and on a cutting board, does a fair imitation of a human-powered Cuisinart.
Looking at the rear of the finished knife: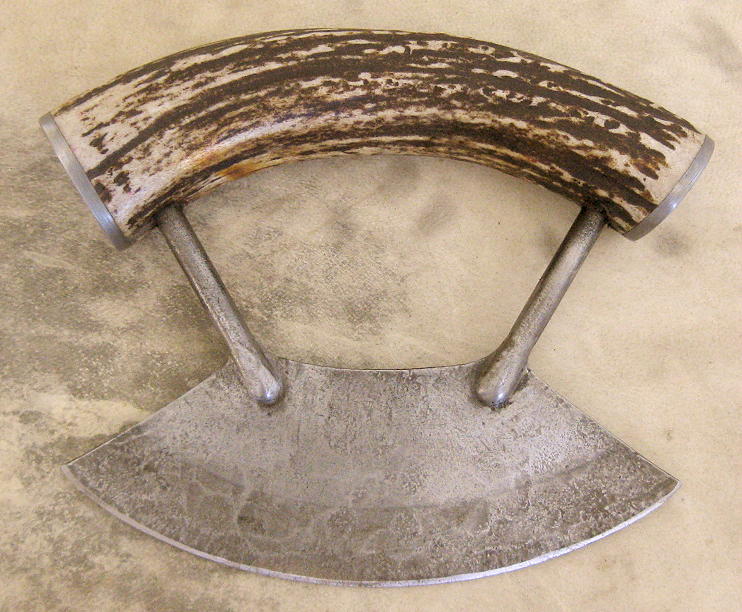 A close up showing the Damascus end caps on the handle: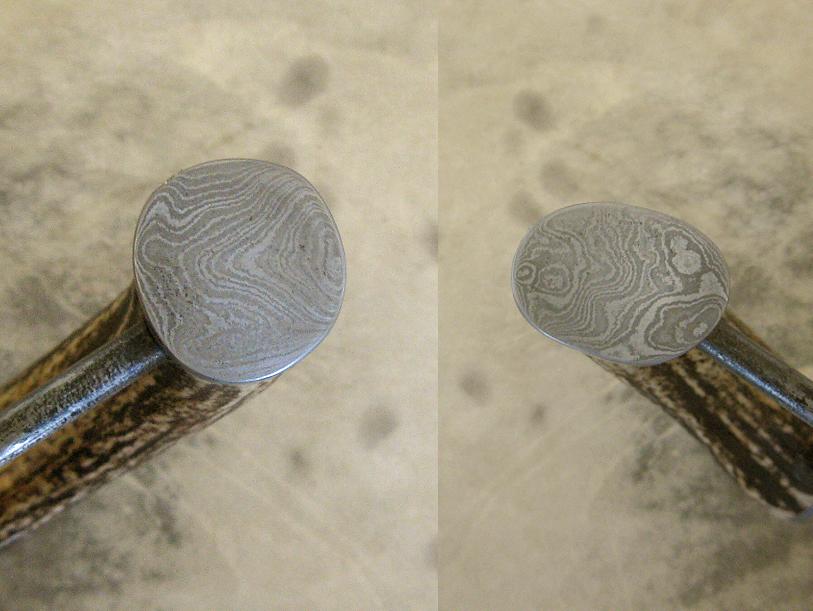 Below are some process photos, showing the construction details.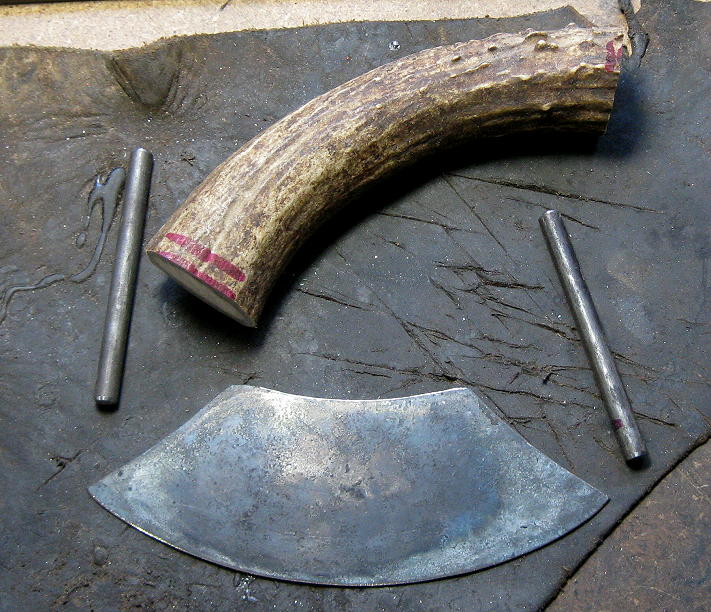 The struts and handle test fitted, parts prepared: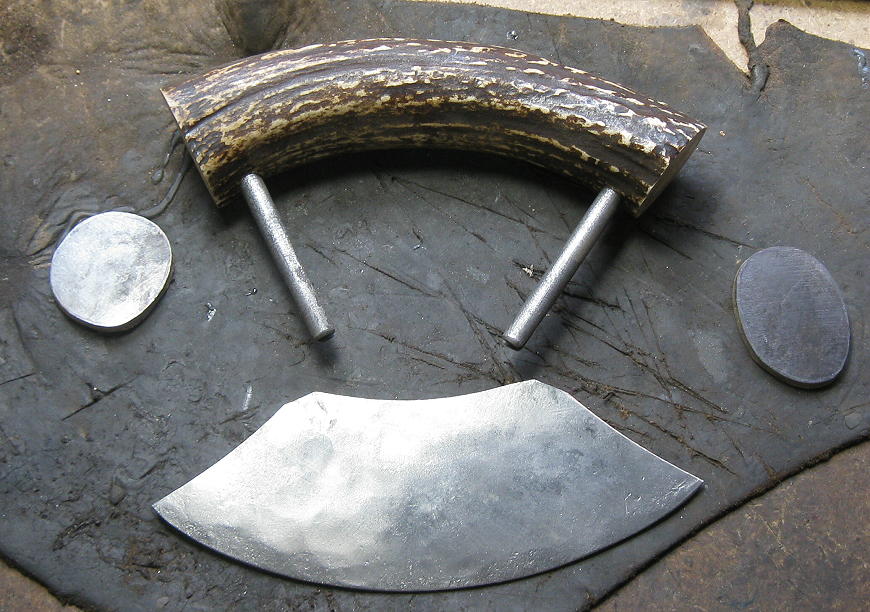 Due to the angle of the struts, they had to be epoxied into the handle first, the blade welded to them afterwards: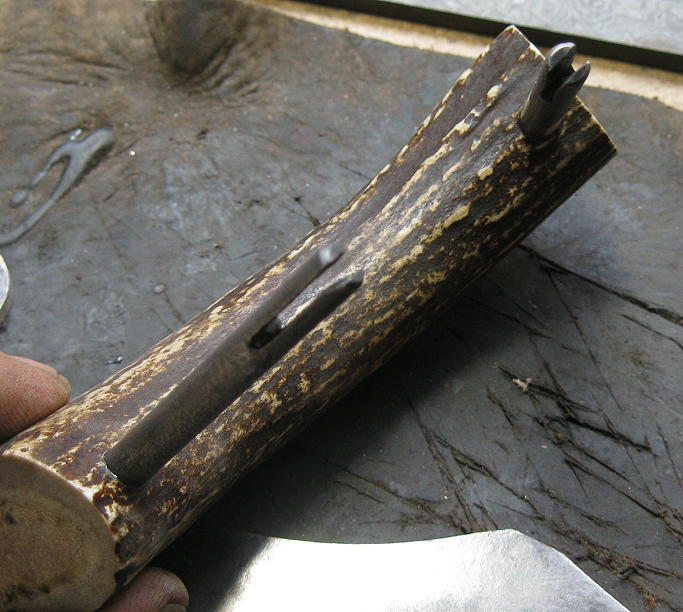 The sections of the knife wrapped in wet paper towels, prior to welding: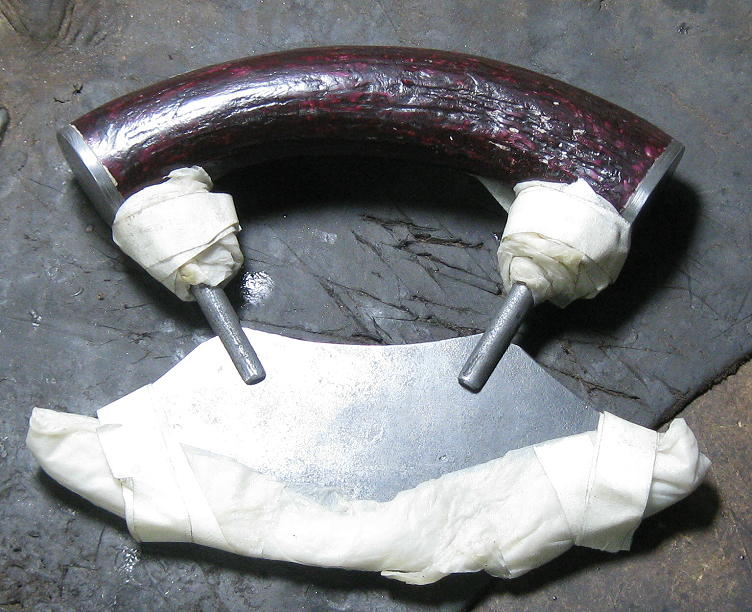 Welding completed: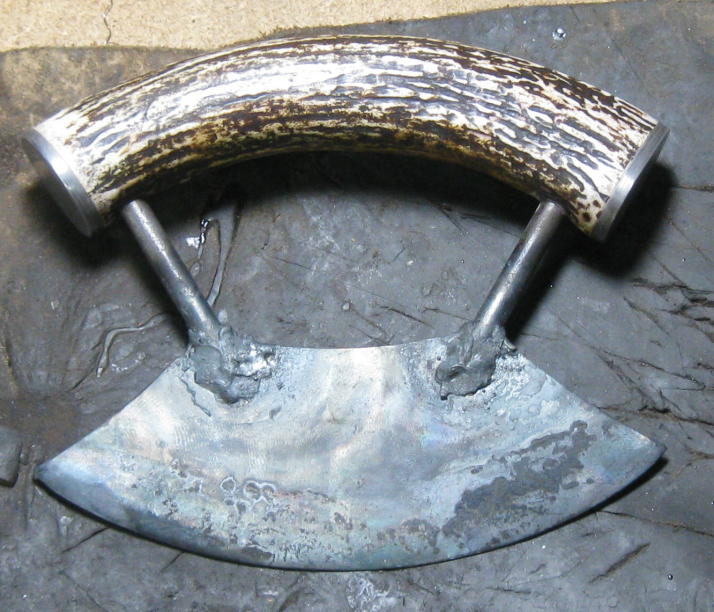 The blade had to be rehardened, due to the welding heat, so I decided to do a differential hardening: