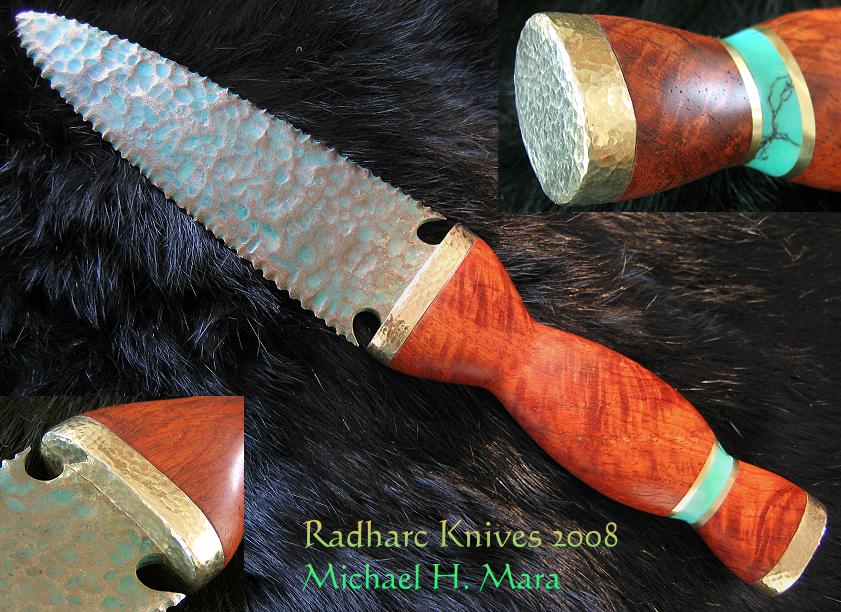 Dagger Azteca @2008 Michael H. Mara

This stylized dagger has a 4 3/8" blade of 01 tool steel with a serrated edge. The blade was forged to simulate a flint-knapped stone spear point, with an overall convex shape and dual 1/4" oval choils, hardened to HRC 62. After hardening and tempering, the golden straw temper color was left on the blade and a verde patina was applied and rubbed back to expose the highlights. The Dagger Azteca is 9" overall. The handle is Curly Red Narra with hammered brass furniture and brass and Variscite inlay. Matching display sheath included. $742 Sold
The Curly Red Narra cut into two halves and hollowed out.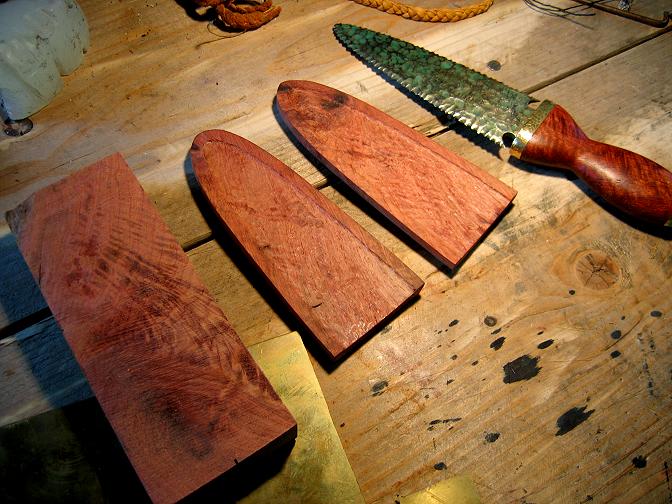 The blade fitted to the rear half.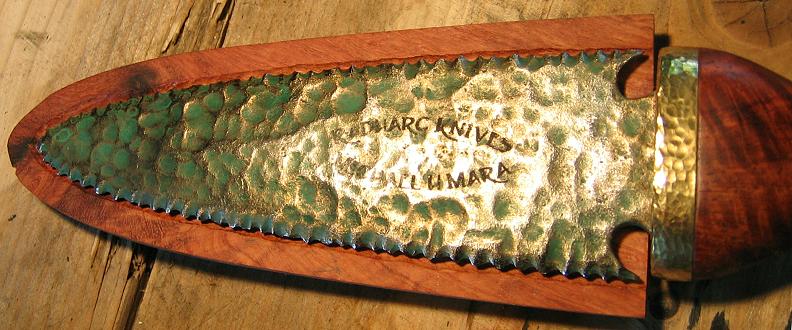 The brass sheet fitted and glued to one side, and lined with leather.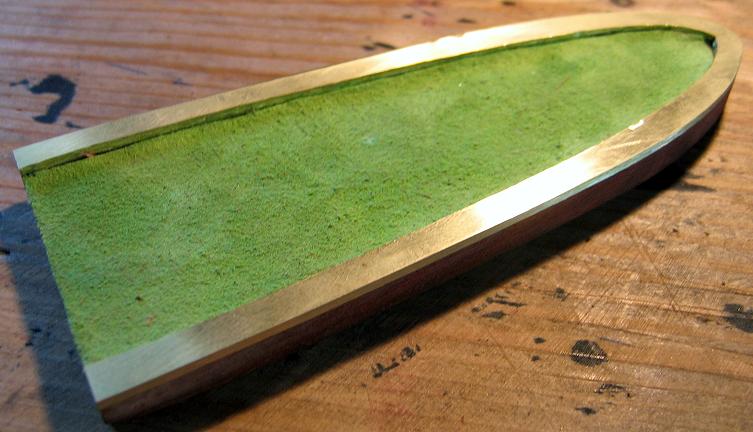 Both halves glued together, with the wood partially finished.

Detail of the edge, showing the brass sheet.
The finished sheath, and some detail pics, below.